We probably should have noticed this last year, but until 2020 we were always pretty busy around this time of year….

So now it's the 11th anniversary of our first public performances!

The first two performances happened back to back. We performed at a Pitt departmental event, Celebration of World Music, on Saturday December 5. On Sunday the 6th we joined with another taiko group from the region to represent the Japanese Classroom at the Nationality Rooms Open House.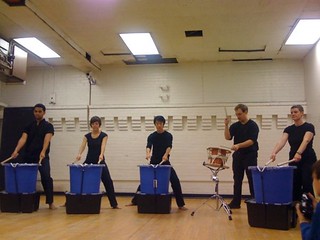 The Open House performance was our first time on real drums!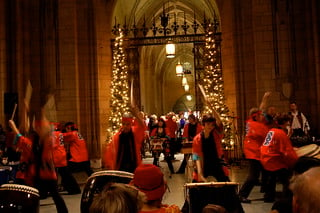 More photos on our Flickr page: