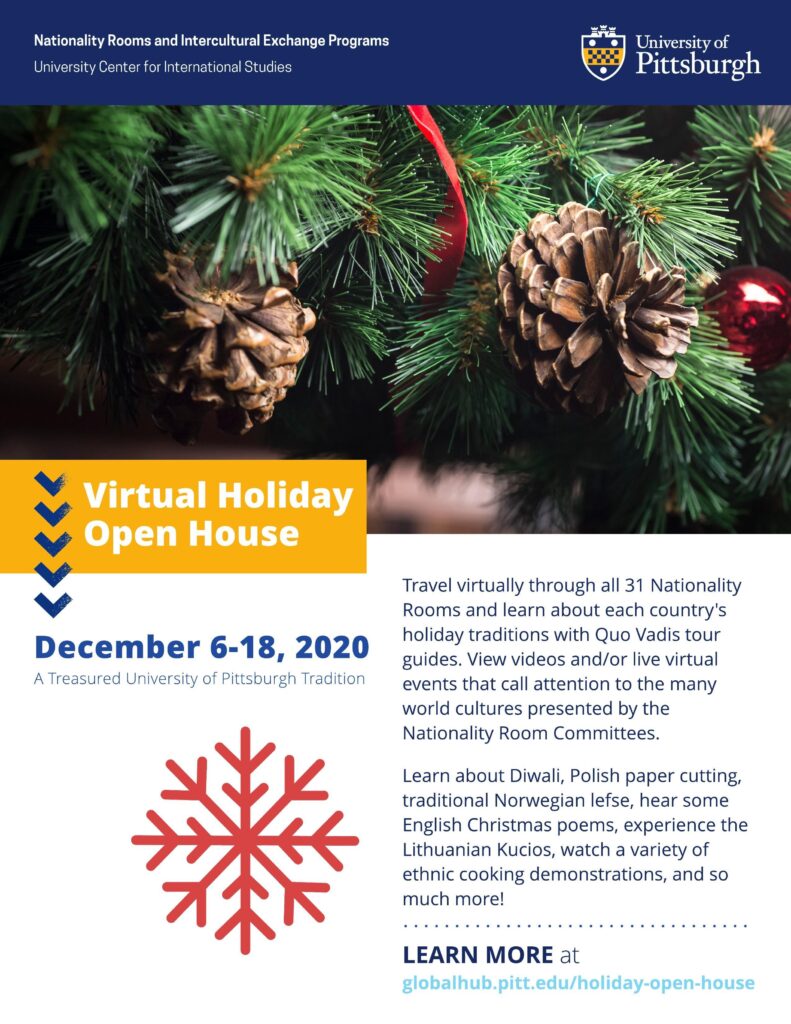 This year's this year's Pitt Nationality Rooms Open House is online! Check out globalhub.pitt.edu/holiday-open-house between December 6 and December 18 to see all the presentations.

Thanks to the Japanese Classroom Committee for inviting us to participate!
December 6 Update
The open house content is live now! New videos will be released every day through the 18th.
The Japanese Nationality Room's videos will premiere on these days:
After December 18 all of the videos will be available to view through the end of December.