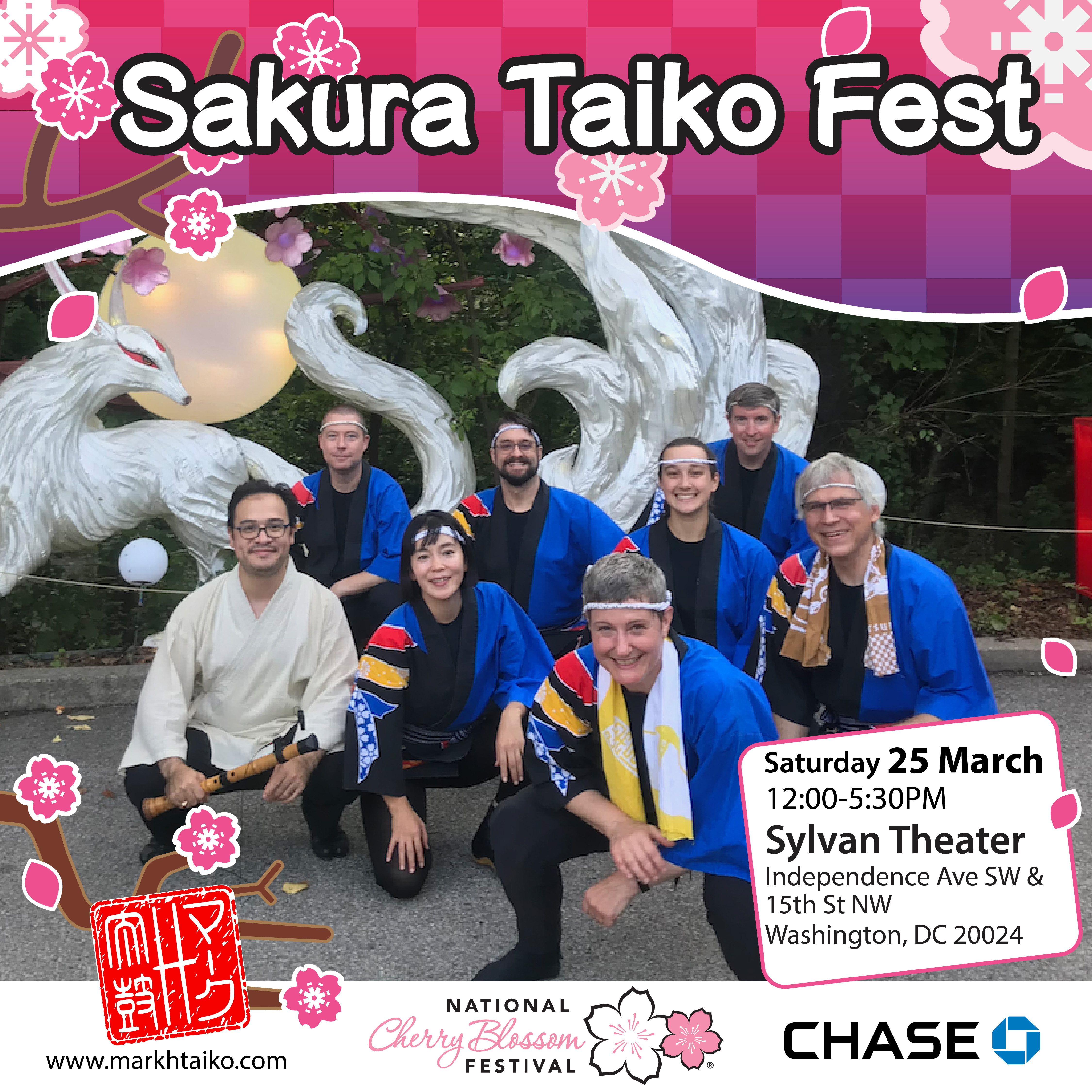 Only one week to go!
Join us in person or on livestream for Sakura Taiko Fest at the Cherry Blossom Festival l in Washington, DC! Happening from noon-5:30 p.m., Saturday, March 25.
Featuring Oto-Wa Taiko, Nen Daiko, Swarthmore Taiko Ensemble, Pittsburgh Taiko, Casual Fifth, MHTX, Miyako Taiko, and the students in the Mark H Rooney Taiko School!
Check out the schedule here: https://www.markhrooney.com/event/sakura-taiko-fest-2023/