The weather wasn't going to cooperate on Saturday, so our performance in DC has been rescheduled for one day later - Sunday, March 26.
I hope folks can still make it! The weather should be amazing.
For the full schedule and a link to the online live stream, check out the details here: https://www.markhrooney.com/event/sakura-taiko-fest-2023/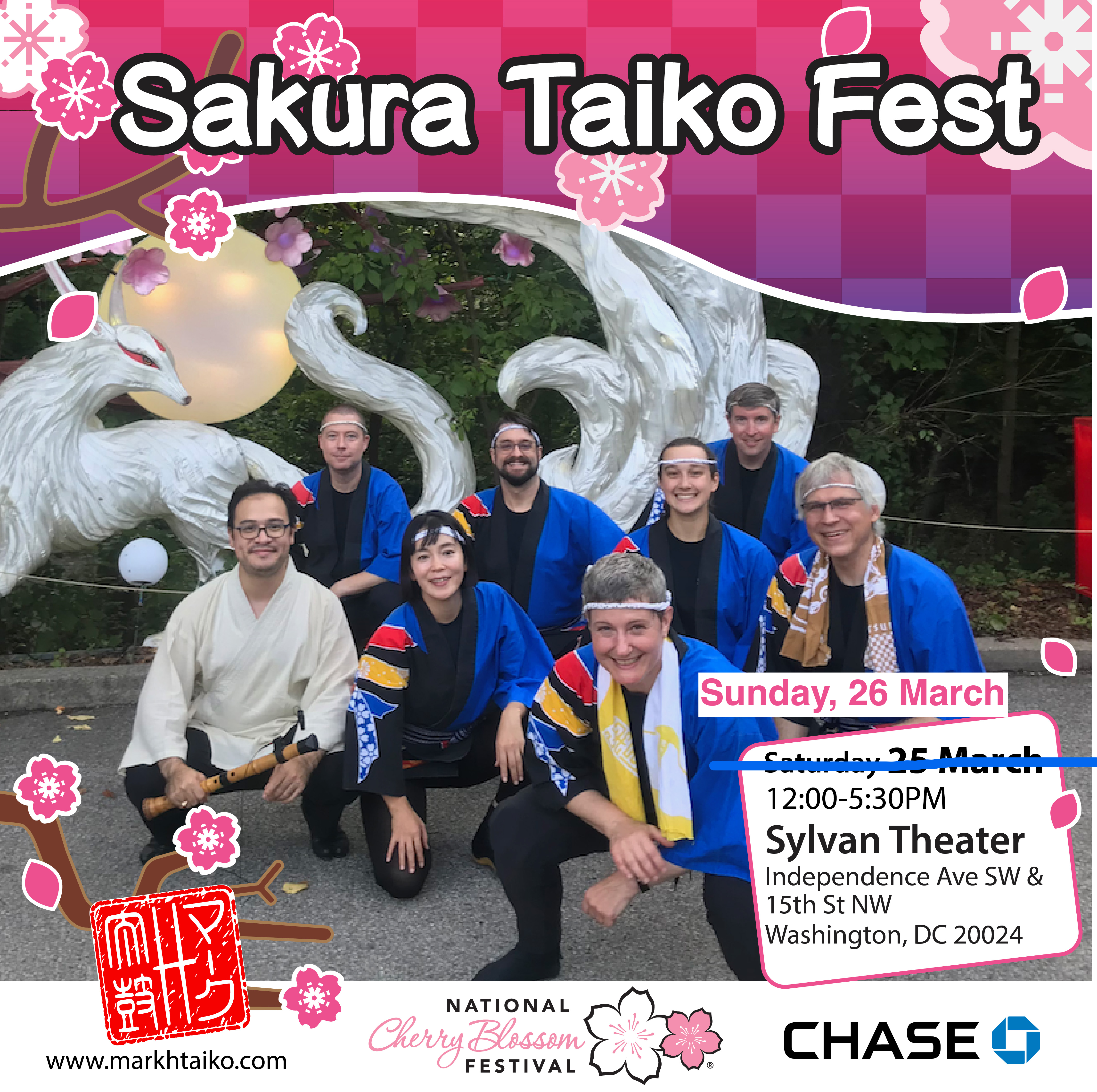 Sakura Taiko Fest is a 6-hour outdoor concert featuring groups from the DC Metro area and guests from the region. The music starts at noon on SUNDAY March 26 at the Sylvan Theater on the National Mall (near the Washington Monument).
We're excited to share the stage with Oto-Wa Taiko, Casual Fifth, Swarthmore Taiko Ensemble, Nen Daiko and Dounen Daiko, MHTX, Miyako Taiko, and students in the Mark H Rooney taiko school.