In just a few weeks, we'll be performing again in Washington DC at the Sakura Taiko Fest - part of the National Cherry Blossom Festival.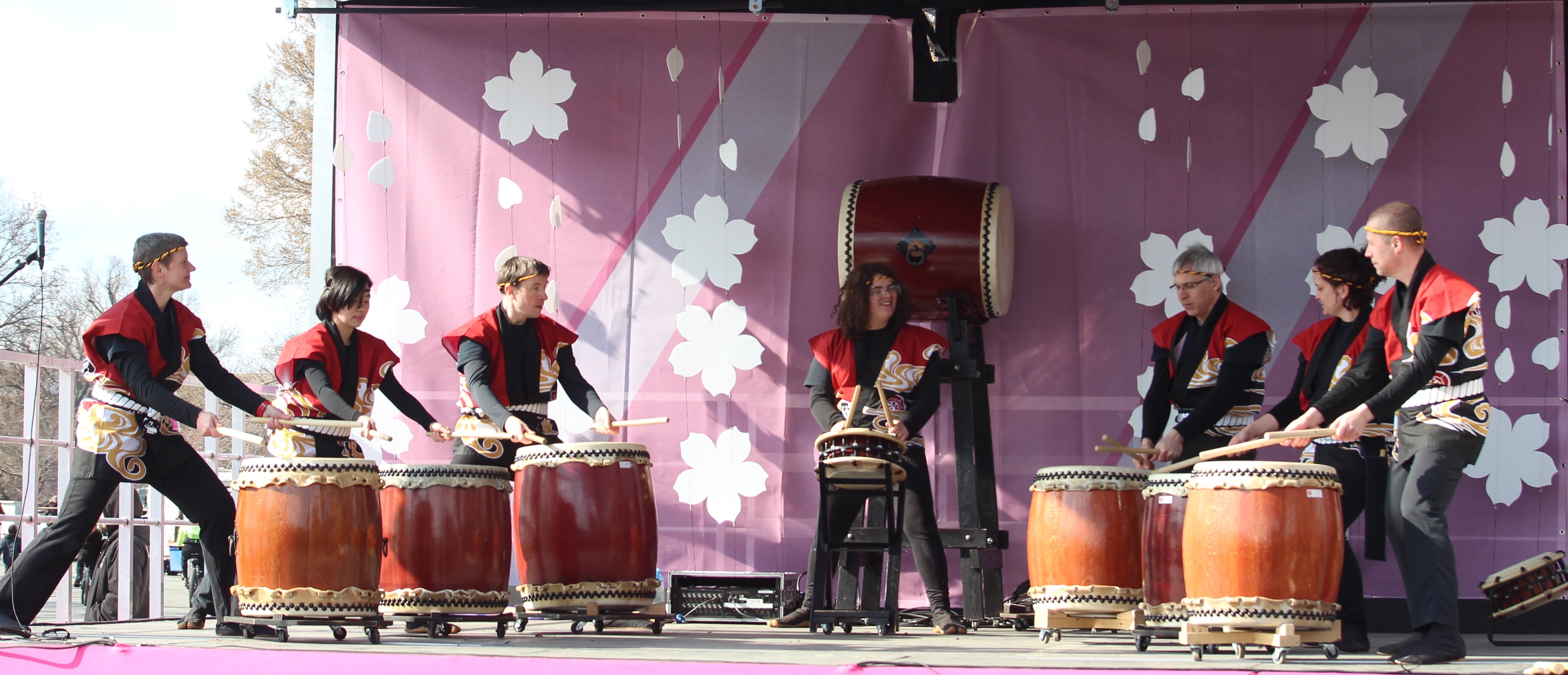 Sakura Taiko Fest is a 6-hour outdoor concert featuring groups from the DC Metro area and guests from the region. The music starts at noon on Saturday March 25 at the Sylvan Theater on the National Mall (near the Washington Monument).
We're excited to share the stage with Oto-Wa Taiko, Casual Fifth, Swarthmore Taiko Ensemble, Nen Daiko and Dounen Daiko, MHTX, Miyako Taiko, and students in the Mark H Rooney taiko school.
For the full schedule and a link to the online live stream, check out the details here: https://www.markhrooney.com/event/sakura-taiko-fest-2023/
Thanks to the awesome folks at Miyako Taiko and the Mark H. Rooney taiko school for inviting us again.